Surveillance Solutions from Edge to Core
As surveillance systems move from collecting security footage to providing context and business insights, help your customers find the perfect balance between connectivity, latency, security and the timely availability of data from edge to core by providing tailored solutions from our wide portfolio.
Endurance is key. WD Purple microSD cards are built to last, providing continuous high-definition recording. Industrial grade storage cards can further withstand extended temperature ranges with additional features.
The available WD Purple Storage Calculator helps you estimate the storage size and estimated life of your WD Purple microSD/HDD based on your intended usage.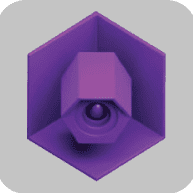 Help reduce frame loss with AllFrame technology. With up to 3 times the workload capacity of standard desktop drives, WD Purple HDDs can store up to 12 terabytes of high-quality footage, and can support up to 64 cameras per drive.
Ultrastar Data60/102 provides dense, hybrid storage to balance capacity and performance with cost to expand VMS storage.
High-performance, enterprise-class Ultrastar drives have the capacity you need for your largest workloads, so you can transform massive amounts of stored surveillance video into valuable insights.
Ultrastar Serv60+8 hybrid storage server can run the VMS directly to maximize storage capacity with a flash tier for high-performance analytics.
How to Drive Actionable Insights from Captured Surveillance Data
© 2019 Western Digital Corporation or its affiliates.