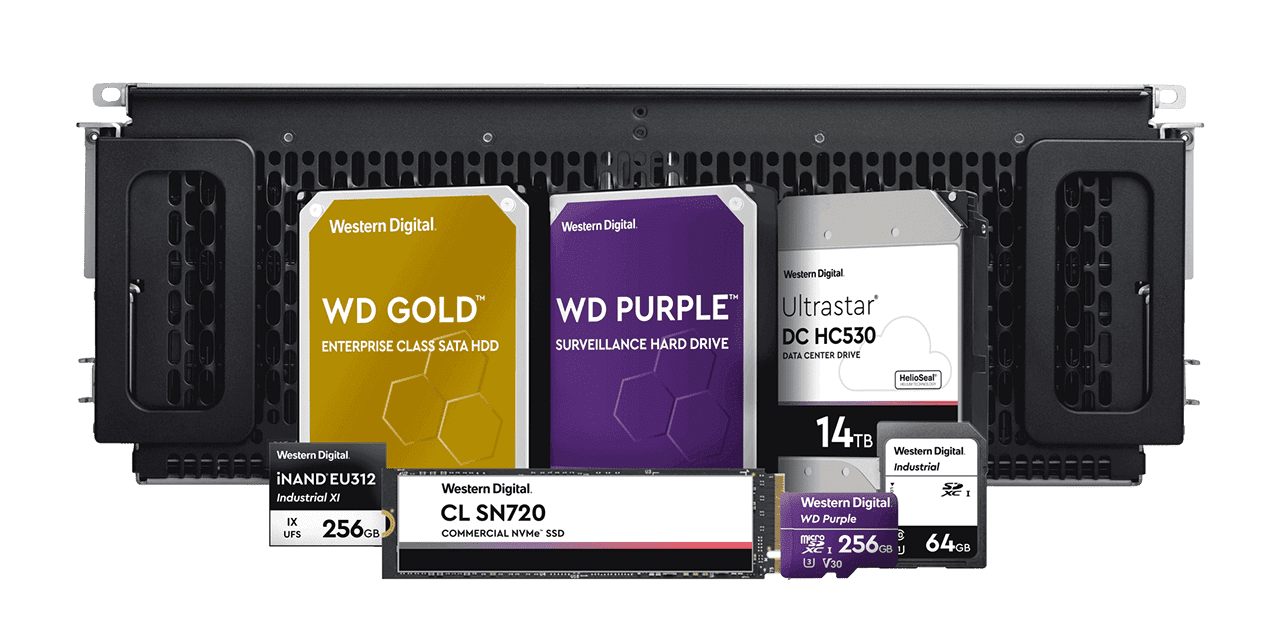 A broad portfolio of storage
solutions for smart video surveillance
We see what's next. Smart security is advancing faster than ever. Be ready with our thoughtfully calibrated storage solutions that meet your customers' needs—raw video to AI, endpoint to cloud. Designed for smart video, our products deliver reliability and longevity, support multi-streams and offer scalable capacities and built-in analytics.
Optimized for 24/7 video surveillance cameras, these solutions feature high endurance and withstand extreme operating temperatures from -25˚C to 85˚C.
These durable and environmentally tolerant high-capacity SD cards are perfect for use in transportation, security and surveillance.
Made for mainstream and advanced security cameras, these cards are designed for high-endurance activities and offer capacity options for recording flexibility.
Surveillance iNAND e.MMC & UFS EFD
Extreme endurance (up to 768 TBW) and dynamic partitioning deliver long-lasting, customizable storage for advanced functionality of AI-enabled security cameras.
These SSDs and purpose-built HDDs for Network Video Recorders (NVRs) deliver high capacity and high endurance to store many days of high-res video footage.
With enhanced reliability and longevity and wide capacity ranges for continuous 24/7, always-on surveillance systems, these HDDs are ideal for security video recording in mainstream DVRs to AI-enabled NVRs.
Western Digital Commercial NVMe SSDs
These SSDs deliver high capacity and high endurance for long-duration recording, coupled with ruggedness for the environmental challenges of transportation, security and surveillance.
Our cloud solutions offer performance plus capacity and are designed to parse large amounts of data to help extract value from video footage.
Ultrastar DC Data Center Drives
Our Ultrastar DC drives offer an exceptional combination of performance, reliability and ultra-high capacity for security video analytics and edge AI deep learning.
These durable, high-performance, high-capacity HDDs deliver uncompromising storage for handling the heavy workload of video analytics servers.
Our JBOD platforms and storage servers are built for data-intensive applications like video analytics and surveillance edge AI deep learning.
© 2019 Western Digital Corporation or its affiliates.