Premium, Pro-Grade Storage Solutions
to Empower What's Possible
Introducing SanDisk Professional™
Premium, pro-grade storage solutions built to flow with you, scalable to expand for any level of production and the durability to help protect your content that matters most.
SanDisk Professional combines the best-in-class, pro-grade heritage of G-Technology - the go to brand for Hollywood's media and entertainment industry - with the global trust of SanDisk to create one powerful professional portfolio purpose built to empower your biggest inspiration.
One. Powerful. Portfolio.
Performance, scalability and reliability. Packed with power and
made to maneuver. An expansive range of professional solutions
for every stage of your workflow.
High-Performance
Extraordinary Speed. Capacity For Any Job.
You move fast and so do we. From high-performance portable SSD's to desktop RAID systems with over 100TB1 of space to contain the biggest productions - the only limit is your imagination.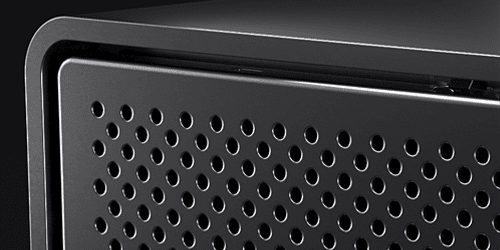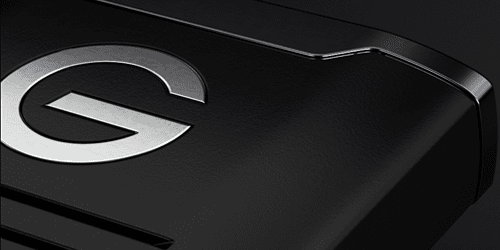 Premium Design
The Detail Is In Every Detail.
We refine every aspect of our products to create uncompromising quality that blends beautiful design with high-performance functionality. Combining premium, thick-gauge aluminum enclosures, and soft-touch materials - it's attention to every detail you have to see, touch and feel to believe.
Reliability
Resilient From The Inside Out.
We obsess over every component that goes into our products to ensure long-term reliability combined with rugged durability. Featuring our Ultrastar® enterprise-class drives, heat dispersion to keep cool under pressure, and ArmorLock™ security technology to help keep it all private, anywhere.
Modularity
Built To Scale With You.
We developed a powerful modular portfolio that can scale with you for any level of production. Designed to work together in harmony or independently. Daisy-chain multiple drives to exponentially expand capacity, or personalize your setup with custom mounting options.
Products
From capture, transfer, store and archive. Experience a whole new level of PRO.
Pro Readers & Dock
Offload At The Speed You Capture.
Pro-grade readers and dock for peak offload efficiency.
Pro Rugged Drives
Ultra Durability. High-Performance Portability.
Ultra-rugged durability and rapid transfers to store and edit large files anywhere.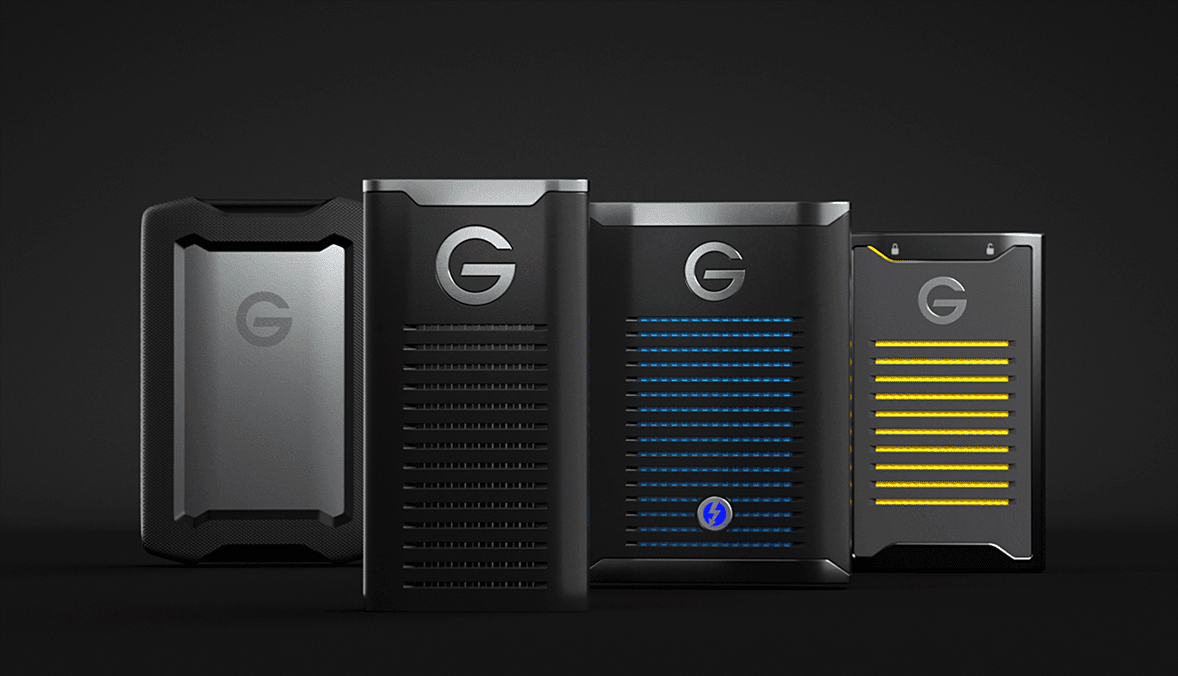 Pro Desktop Drives
Premium Style. Supreme Capacity.
Premium, high-capacity storage for reliable backup, fast transfers and smooth editing that looks as good as it performs.
Pro Desktop Raid
Epic Capacity. Blistering Speed.
Transportable hardware RAID powerhouse for consolidated storage, super-fast transfers and hi-res video editing.
Workflow Solutions
Pro-grade products for every step of your digital process.
Video
Solutions
Time is money, footage is critical, and multiple backups aren't optional, so trust SanDisk Professional to manage your video assets efficiently and reliably at every step of production.
Audio
Solutions
Whether you're producing at a professional studio or mixing tracks at home, SanDisk Professional offers ultra-rugged portable drives and enterprise-class desktop drives to help optimize every step of production.
Photography
Solutions
From shooting outdoors to studio sets, we've got you covered with pro-grade solutions from capture to delivery with ultra-rugged, portable SSDs to powerful RAID drives.
Disclosures:
1. 1TB = one trillion bytes. Actual user capacity may be less depending on operating environment and RAID configuration.